Who is Better Astrella or Carta?
When it comes to regulatory-compliant technology, blockchain-driven cap tables, and white-glove support from the best and brightest in the industry, Astrella is second to none.
So, when it comes to your business, who is better: Astrella or Carta?
Exit Modeling/
Waterfall Distributions/Next Round
Unlimited support for ALL clients, regardless of pricing model. Access to CEPs and experienced private company professionals.
Full-service regardless of pricing model. This includes data conversion and upload. No need to reissue stock option or SAFE documents.
Full, in-person training provided according to your schedule.

Transparent pricing provided on website. Can be monthly or annual subscription programs with well-communicated pricing schedule so there are no unexpected surprises as you grow.
YES. Support for data uploads and additional admin tasks.
YES. Secure, private, immutable ledger on all transactions.
Extensive calculations validated by an external, U.S. accounting firm supporting both VC and PE ownership models.
Fully supported in same system.
Extensive reporting to support both ASC 718 and IFRS (50+ reports). Verified by public accounting firms; same reports are used by public company clients.
Astrella partners with external valuation providers to avoid possible conflict of interest. This is seamless for customer as the process is managed via the implementation manager.

High turnover of staff with little training. Low G2 satisfaction scores.
Self-service onboarding. Client must format documentation to Carta's layout. Required to reissue stock option and SAFE documents.
Online webinars or videos are provided. Expectation is that your legal advisor will train you.

Not transparent with pricing or price increases. Clients have noted that fees can double or triple after a low, first-year price. Subscriptions are only available on an annual basis.

Basic calculations. Not verified by external party.
Limited LLC functionality and unable to support LPs.
Limited reporting (4 reports) and not verified by public company auditors.
Carta provides the 409A valuation using Carta employees. Conflict of interests can easily occur. For larger companies, concern from auditors about the quality of the reports.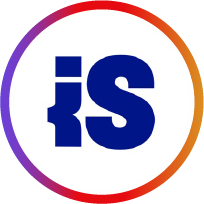 Aviv Yamin
IronSource Ltd.
"It has been several months since our deal, and I didn't manage to write down a thank you note properly which is very important and deserved. For several weeks before the deal, you worked very hard to give us an excellent answer to our various requests in an excellent way. The work was under massive time pressure that required you to work non-hourly hours, and we very appreciate it. In the end, the response we received was excellent, and everything went exceptionally well."
Robust Platform, Robust Pricing Plan
$5*
per month /
per stakeholder

Over 100 Stakeholders, contact us for a quote!

Good for Startups and
Small Businesses

$10*
per month /
per stakeholder

Over 100 Stakeholders, contact us for a quote!
Great for More Mature Private Companies
Min. Subscription $4,000/year

SAVE $1
Call us for pricing
Great for Large Private Companies or Portfolio Owners
* Complex cap tables or more frequent valuations may result in additional fees.