Who is Better: Astrella or Pulley?
When it comes to regulatory-compliant technology, immutable audit trails, and white-glove support from the best and brightest in the industry, Astrella is second to none.
So, when it comes to your business, who is better: Astrella or Pulley?
Exit Modeling/
Waterfall Distributions/Next Round
Unlimited support for ALL clients, regardless of pricing model. Access to CEPs and experienced private company professionals.
Full-service regardless of pricing model. This includes data conversion "as-is" and upload. No need to reissue stock option or SAFE documents.
Full, in-person training provided according to your schedule.

GDPR-compliant and supports companies in any currency; allows date formats and numerical formats to change. Additionally, award labels can be changed. Sales offices in the U.K. and Israel.

YES. Support for data uploads and additional admin tasks.
Extensive calculations validated by an external, U.S. accounting firm supporting both VC and PE ownership models.
YES. Secure, private, immutable ledger on all transactions.
Extensive reporting to support both ASC 718 and IFRS (50+ reports). Verified by public accounting firms; same reports are used by public company clients.
Astrella partners with external valuation providers to avoid possible conflict of interest. This is seamless for customers as the process is managed via the implementation manager.

No hotline support. Support is provided via email or by making an appointment.
Self-service onboarding; assistance available against extra cost. Client will likely have to set up templates on their own.

Training is available via video only.

Designed for U.S. companies only.

YES, although new feature. Simple calculations not verified by external firm. Lacking PE- style modeling, such as IRR backsolve.
Pulley provides the 409A valuation using Pulley employees. Conflict of interests can easily occur. For companies, concern from auditors about the quality and defend-ability of the reports.

Aviv Yamin
Disaster Tech
"Astrella gives our board and investors the assurance that we as a company are not only using modern technology to manage our stock plan but also ensure we're in compliance. It puts us head and shoulders above our competitors. The checks and balance and customer commitment is second to none. It is both time-consuming and expensive to engage lawyers to manage our cap table regularly. And without internal management, that's what we would have to do to stay compliant with reporting and tax laws. We want to do everything aboveboard, legally, while staying agile. They've been quality control for us on top of consulting. There was an instance where I issued a stock option to an employee, completed everything, and uploaded it to Astrella. The professional services team caught an important error that would have cost my employee, and we were able to fix the issue immediately."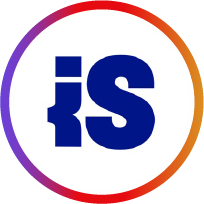 Aviv Yamin
IronSource Ltd.
"It has been several months since our deal, and I didn't manage to write down a thank you note properly which is very important and deserved. For several weeks before the deal, you worked very hard to give us an excellent answer to our various requests in an excellent way. The work was under massive time pressure that required you to work non-hourly hours, and we very appreciate it. In the end, the response we received was excellent, and everything went exceptionally well."
Robust Platform, Robust Pricing Plan
FREE
30-Day Free Trial
Great way to try Astrella
$5
per month /
per stakeholder

Perfect for Startups and
Small Businesses including LLCs

$10
per month /
per stakeholder
Ideal for growing companies
adding employees
Minimum Subscription applies depending on Stage

* Complex cap tables or more frequent valuations may result in additional fees.