What Does Astrella Bring to Equity Management?
Cap Table Management
Employee Stock Plan Tracking
Scenario Planning Tools
BoardNotes
Globally Compliant
Document Vault
Cap Table Management
Manage and create cap tables with ease and precision using Astrella's cap table management software. Our solution uses artificial intelligence and immutable audit trail technology to automate the cumbersome task of administrative processes while preserving complete transparency and control. This intuitive system helps save time, so you can focus on the success and growth of your business.
Employee Stock Plan Tracking
Globally Compliant
Document Vault
Your North Star


for Equity Management.
We guide you through your immutable audit trail journeys from startup to exit

One platform, one team with
unmatched expertise for your ownership data.
Stay Compliant, Transparent, and Secure with Powerful Equity Management from Astrella
Managing equity is the cost of doing business, but a cost that can turn into a profitable engine of growth for your company. The Astrella equity management platform helps companies, from startups to employee-owned organizations and publicly traded businesses, maintain the most accurate and trustworthy view of their equity. No matter where they are in their ownership journey, these companies trust Astrella to help them understand their value, prepare for their IPO, and utilize equity to attract top talent.
Astrella and Industry Use Cases
Legal requirements, tax reporting, talent acquisition … the truth is that equity management is a multi-industry concern. Whatever your business, industry, or customer base, how you manage stocks and equity will help determine how productive and profitable your journey is.
Fortunately, Astrella has got you covered.
Startups seeking funding need to have their equity in place. A lack of transparency or bottlenecks around financial reporting could lead potential investors to look elsewhere.
Astrella for Startups
Security, compliance, and accuracy—for finance companies, these features are the lifeblood of their daily operations. Astrella provides critical features to support workflow automation, modeling and exit scenario tools, and secure document management for nearly any transaction a client can imagine.
Astrella for Growth Companies
Attracting talent, maintaining compliance … where would this be more important than legal firms? Astrella makes managing partner equity and ownership easy, maintaining critical documentation with our secure document vault and immutable audit trail technology.
Astrella for Law Firms
Sean Griffin
Disaster Technologies, Inc.
"Astrella gives our board and investors the assurance that we as a company are not only using modern technology to manage our stock plan but also ensure we're in compliance. It puts us head and shoulders above our competitors. The checks and balance and customer commitment is second to none. It is both time-consuming and expensive to engage lawyers to manage our cap table regularly. And without internal management, that's what we would have to do to stay compliant with reporting and tax laws. We want to do everything aboveboard, legally, while staying agile. They've been quality control for us on top of consulting. There was an instance where I issued a stock option to an employee, completed everything, and uploaded it to Astrella. The professional services team caught an important error that would have cost my employee, and we were able to fix the issue immediately."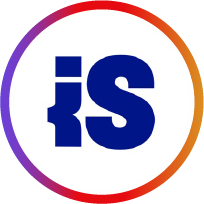 Aviv Yamin
IronSource Ltd.
"It has been several months since our deal, and I didn't manage to write down a thank you note properly which is very important and deserved. For several weeks before the deal, you worked very hard to give us an excellent answer to our various requests in an excellent way. The work was under massive time pressure that required you to work non-hourly hours, and we very appreciate it. In the end, the response we received was excellent, and everything went exceptionally well."
If you are planning an exit from your business, you know how important it is to have everything in order. Whether selling your business, taking it public, or executing a merger, proper cap table management can make a massive difference in the transaction's success.
Learn More
We conducted a survey of 151 business owners, equity managers, and executives to discover exactly what they are looking for in a cloud solution. Read the results.
Read the Report
As an investor, you want to know what you're getting yourself into. The best place to start is with the prospective company's cap table. As a business owner, you'll need to put yourself in the shoes of potential investors. They will want to take the entire financial picture into consideration before choosing to fund your company.
Learn More